How To Buy a Used Car
by Bianca Garrison - January 2, 2020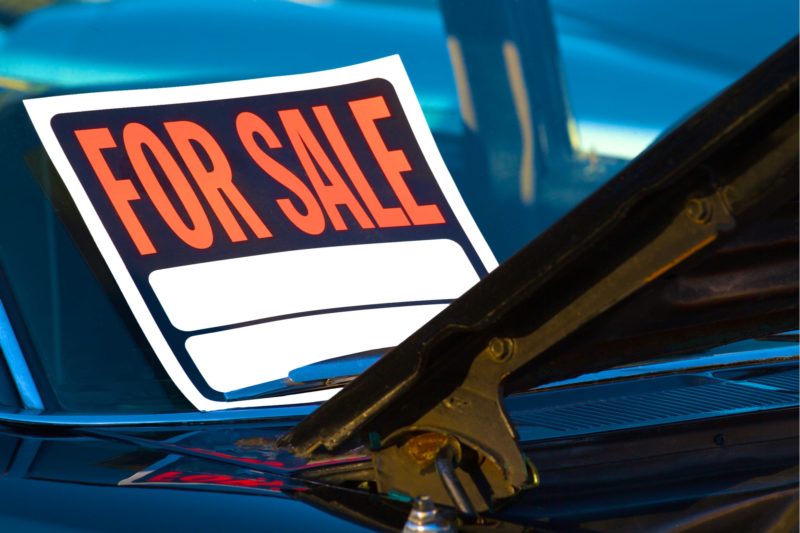 Buying a used car can be an exciting time, especially if it's your first car. Buying a used car is less expensive than buying a new one, but it can still be a significant investment. When purchasing a used car, there are a lot of things to consider. In this article, we'll help you learn what to look for when buying a used car, and how to and minimize the risk of getting an unreliable vehicle.
Know What You Want To Spend
If you are getting an auto loan to pay for your car, your car payment shouldn't be more than 20% of your take-home pay. If you're sticking to a tight budget, you may want to spend even less.
The older a car is, the lower the price may be. But, unfortunately, the older the vehicle is, the more likely it is to need costly repairs. You will need to find a car that is affordable and does not require a lot of work. It is tricky, but it can be done.
Finding the Right Used Car
So, you have a budget in mind and are ready to purchase a used car. Follow these steps to help you find the right used car.
Assess your needs. Do you want power windows? What are your must-have features?
Decide if you want to lease or buy
Check out online reviews of the cars you are considering
Consider the long-term ownership costs
Compare prices. Check car lots and online sites
Once you find one you like, test drive the vehicle
Have the vehicle inspected
To help you find the vehicle that fits both your needs and budget, you will also need to think about fuel efficiency, where you drive, how often you drive, and how much room you may or may not need. The best place to buy a used car depends on you. It may be more cost-effective for you to buy a used car from a third-party seller, especially if you have cash. If you require financing, then the best place to buy a used car may be from a used car dealership.
Consider a Certified Used Car
Manufacturer-certified pre-owned cars (CPO cars) are used vehicles with the security of a manufacturer-backed warranty. They are typically low-mileage cars that have been serviced by certified mechanics.
CPO cars are vehicles that were returned to the dealer at the end of a lease, used as dealership service loaners, or driven by dealership or manufacturer staff. These vehicles were returning to dealerships in excellent condition, so rather than sending them to auction, manufacturers created programs to resell the cars complete with detailed inspections, reconditioning, extended warranties, and extra perks.
CPO cars, trucks, and SUVs generally cost more than non-certified used vehicles. This is because CPO vehicles undergo a detailed, multi-point inspection and reconditioning process. When you are doing your used car shopping, be sure to look for certified pre-owned vehicles.
Best Used Cars
Some cars are known to last a very long time, and these cars typically make excellent used cars. Some of these cars include:
2012 – 2017 Toyota Camry
2011 – 2018 Chrysler 300
2014 – 2018 Chevrolet Impala
2012 – 2018 Toyota Corolla
2011 – 2016 Hyundai Elantra
2011 – 2018 Volvo S60
2012 – 2016 Honda CR-V
Cars That Last Over 100k Miles
There are a few cars that have stood the test of time and can still run well after hitting 100k miles or more. Some of these vehicles have been known to last almost 300k miles.
Ford F-150
Honda Accord
Toyota Avalon
Honda Ridgeline
Toyota Tacoma
Chevrolet Tahoe
GMC Yukon
Toyota 4Runner
Toyota Sequoia
Best Used Cars Under $20k
One of the advantages of buying a used car is that they are cheaper than newer cars. If you are on a budget and are looking for a used car under $20k, consider these vehicles.
2009 – 2016 Honda Accord
2009 – 2012, 2014-2017 Mazda6
2009 – 2015 Toyota Avalon
2009 – 2017 Toyota Camry
2009 – 2015 Honda Civic
2009 – 2013, 2016- 2018 Honda Fit
2009 – 2018 Toyota Corolla
2017 Toyota Corolla iM
2013 – 2017 Mazda CX-5
2015 Subaru XV Crosstrek
2009 – 2012 Lexus RX
Prices may vary depending on the condition, location, and other factors. Before you buy, make sure to pay for a thorough inspection by a trusted, certified mechanic.
SUBSCRIBE TO OUR NEWSLETTER