I Have a Hybrid – Do I Get a Discount on My Auto Insurance?
by Bianca Garrison - December 17, 2019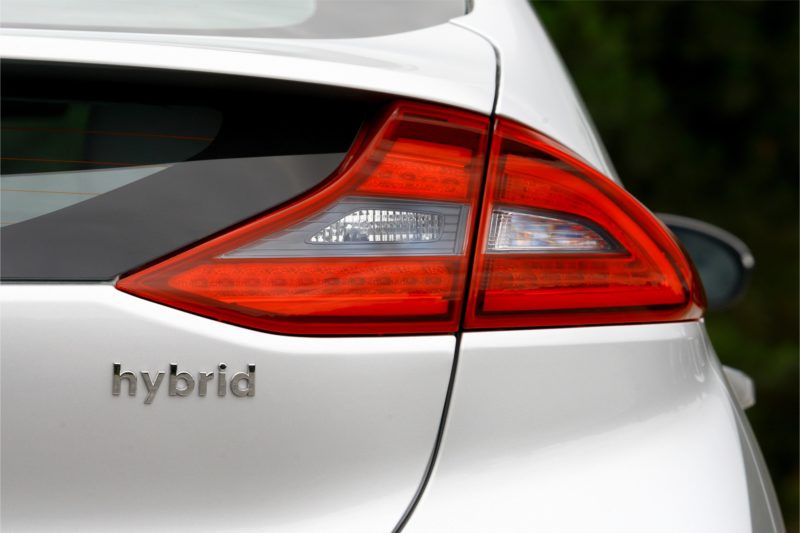 Driving a hybrid is good for the environment and your wallet. In addition to saving money on gas, electric and plug-in hybrid cars purchased in or after 2010 may be eligible for a federal income tax credit of up to $7,500.With the rising cost of gasoline and poor air quality in many large cities, hybrid vehicles are becoming more popular. If you drive a hybrid or other low-emission vehicle, you may be able to get a car insurance discount. Here's why some insurance companies offer discount car insurance to hybrid car owners.
Car Insurance For Hybrid Cars
Hybrid cars are not necessarily cheaper to insure than standard vehicles. Still, car insurance companies offer a discount for hybrid vehicles because research has shown that their drivers fall into a lower-risk category, and this is a significant factor when determining car insurance rates.
Hybrid drivers tend to be more responsible, more educated, have stable jobs, and are less likely to be involved in an accident. Hybrid auto insurance is also cheaper because, according to cars.com, hybrid drivers also tend to be in their 40s and 50s. Claims for accidents where the driver is at fault were much lower among hybrid drivers as well.
Are Hybrid Cars Safer?
New research shows hybrid models are actually safer than their conventional counterparts because they're heavier (mostly because of their batteries). The battery that powers a hybrid adds more weight to the vehicle than an internal combustion-powered engine. According to the Insurance Institute for Highway Safety (IIHS), the odds of being injured in an accident are 25% lower for people traveling in hybrids than people in non-hybrid models.
But early reports from the National Highway Traffic Safety Administration om 2009-2010 show that hybrids are also more likely to collide with pedestrians and bicyclists. Presumably, because these cars feature quiet engines that others may not hear approaching
Hybrids Do Not Always Equal Lower Insurance Rates
Because insurance covers the value of your car, vehicles with high list prices, including many hybrids, command higher insurance premiums. A Camry Hybrid costs about $3,000 more than a similarly equipped non-hybrid Camry. Only the Honda Civic hybrid cost less to insure than its gas-powered look-alike.
Not all car insurance companies offer a hybrid discount, but it doesn't hurt to ask. You could potentially save a lot of money, especially if you've got a few hybrids in the driveway.
Also, hybrid vehicles cost more to repair than similar traditional vehicles. This is because hybrid owners are less likely to use aftermarket parts, and at some smaller repair shops, they may not have mechanics who work on hybrid vehicles.
Some insurers raise the rates of people who drive alternate fuel or hybrid cars because they cost more to repair. Others inflate rates because they are costlier to repair or replace thanks to their specialized parts. The insurance company believes the risk is much higher than if you owned a non-hybrid car.
Insurance on Hybrid Cars
Car insurance for hybrid cars is the same as any other car, but not all insurance providers cover hybrids. If you need insurance for your hybrid car, you will need to call around for a quote. But, not to worry. Bluefire can do that for you. We shop around, so you don't have to. Call us today for your free hybrid auto insurance quote.
Are You Still Interested in a Hybrid Insurance Policy?
Are you thinking about purchasing a hybrid? If you want to get a quote on the hybrid car you want, you will need to call a reputable insurance company for a free quote. Your insurance agent only needs to know information that will determine your policy cost. A few examples include:
Make and model
Age
Color
Mileage
Safety features (such as airbags, anti-lock brakes, or anti-theft devices)
Who will drive the car
Where you live and whether the vehicle will be parked there
How many miles you plan to drive each year and for what purposes
The amount and kinds of coverage you want
SUBSCRIBE TO OUR NEWSLETTER
Related Articles
March 20th 2023

While auto insurance provides peace of mind to many drivers, you may still feel a little unsure[...]

March 6th 2023

As you shop for the best insurance policies for you, you'll likely run into insurance agents and[...]

February 20th 2023

There are plenty of situations where roadside assistance can come in handy. From the aftermath of an[...]