South Carolina Car Insurance
by Bianca Garrison - December 13, 2019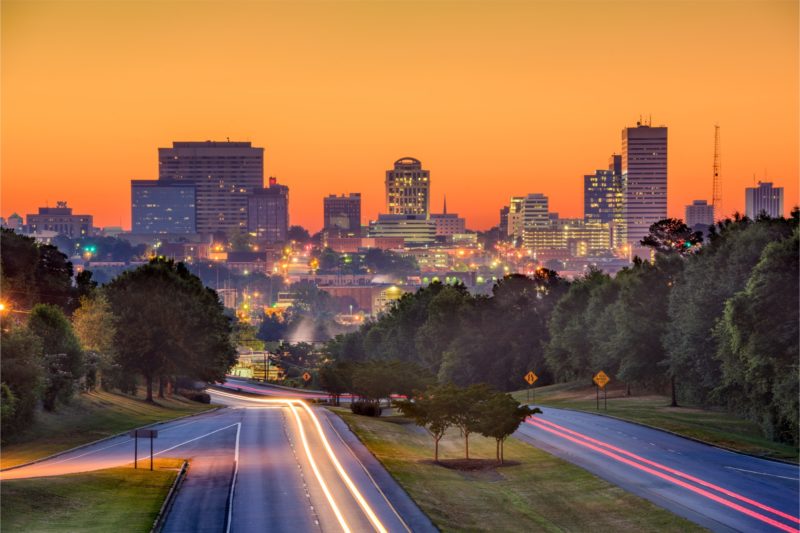 South Carolina is a beautiful state with gorgeous mountains, miles of beaches, and lots of flowers and sunshine. There is so much to see, to eat, and to do. If you are visiting the state, or have made South Carolina your home, then please be sure you are driving with adequate car insurance. Having liability car insurance is the law. Read on to learn more about South Carolina's car insurance requirements.
South Carolina Auto Insurance Requirements
South Carolina law requires licensed drivers to purchase liability and uninsured motorist coverage to drive legally in the state. Your uninsured motorist coverage should be equal to the minimum amounts of liability coverage (25/50/25).
In other words, a minimum of $25,000 per person for bodily injury and $50,000 for all persons injured in one accident. Your liability insurance includes property damage liability.
Property damage liability insurance pays for any damage you cause to other people's property. This includes damages to other vehicles, buildings, walls, fences, and more. The minimum limit in South Carolina is $25,000 for all property damage in one accident.
Car Insurance South Carolina
If you are ever in a car accident, with someone who does not have car insurance, you could end up paying all of the expenses out of pocket. To prevent this, SC requires drivers to carry uninsured motorist coverage. Uninsured and underinsured motorist coverage offers protection from damages in a car accident caused by an at-fault driver with no liability insurance, or not enough liability insurance to cover the damages.
Car Insurance Companies in South Carolina
There are a ton of car insurance companies out there, and finding the best rate can be time-consuming and overwhelming. Let us do the hard work for you. We work with the top insurance companies in South Carolina to find the insurance coverage that works best for you, and we can customize your insurance based on your specific needs. If you need high-risk car insurance, car insurance for teens, or standard South Carolina auto insurance, we can help you.
Penalties For Failure To Carry South Carolina Auto Insurance
The penalties for driving without insurance in South Carolina include fines and suspension of your registration and driver's license. You can also be charged $5 a day for each day your vehicle is uninsured.
In some situations, you may need to either pay the $550 Uninsured Motorist Fee or file an SR-22 immediately after the citation.
First Offense
Must pay a $550 Uninsured Motorist fee.
Suspension of license and registration.
$100-$200 fine or imprisonment.
$5 per day each day the vehicle is uninsured.
$200 reinstatement fee.
SR-22 required.
Second Offense
If you are caught driving uninsured, within ten years of your first violation, you are subject to these penalties:
$200 fine
Suspension of license and registration.
$5 per day for a lapse in coverage.
30 days of imprisonment.
$200 reinstatement fee.
Must provide proof of insurance.
Third and Subsequent Offenses
If you are caught driving without insurance for the third (or more) time, it will come with harsher consequences.
Categorized as a Habitual Offender.
Imprisonment for 45 days to 6 months.
Suspension of driving privileges, license plate, and vehicle registration.
$200 reinstatement fee.
Must provide proof of insurance.
Re-Applying for South Carolina Auto Insurance
Once you have been convicted of a misdemeanor for driving without insurance, your driving record is marked. It doesn't matter if it's your first time or fourth time.
The lapse in car insurance coverage marks you as a high-risk driver. High-risk car insurance can be challenging to find, as a lot of insurance providers don't offer it. Bluefire Insurance offers high-risk car insurance in South Carolina.
SUBSCRIBE TO OUR NEWSLETTER