Understanding the Insurance Claim Process
by Bianca Garrison - October 15, 2019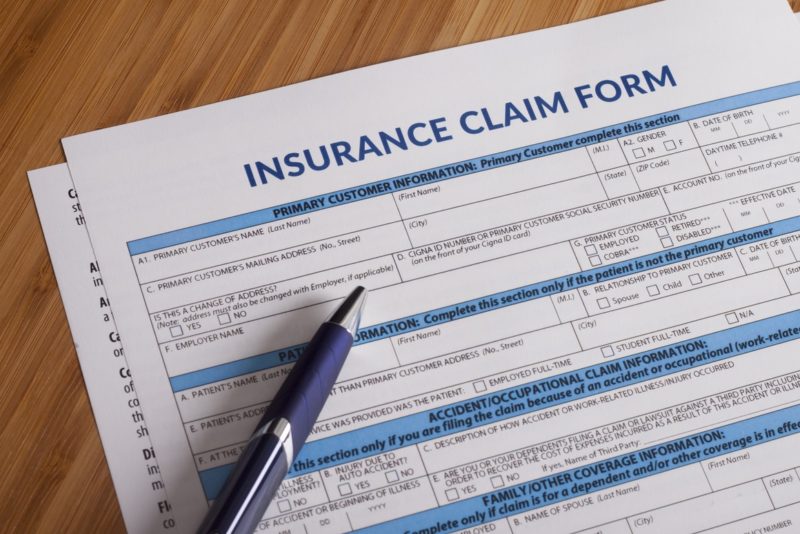 Understanding the Insurance Claim Process
When an unfortunate event such as a car accident occurs, it's important to know how to file an insurance claim. The claims process may seem overwhelming, but Bluefire Insurance is here to help. So if you're in an accident and need to file a car insurance claim, Bluefire Insurance will guide you through every step of the insurance claim process.
How to File an Auto Insurance Claim
If you are involved in a car accident, you need to file a car insurance claim with your insurer as soon as possible. The claim notifies your insurance company of the accident. Follow these steps to start your claim:
Call the police

The police will take down details of the accident, help keep everyone safe, and call for emergency services if needed.

Call your insurance company

Bluefire will answer all of your questions to make sure you are calm, safe, and understand your insurance coverage. We are here to help you when you need it the most.

File a police report

You may need this when filing your auto insurance claim

Take photos of the cars involved in the accident

No matter who is at fault, take pictures of everything.

Record video if you can

If there is fluid leakage, or the cars are making strange noises, or there are severe injuries, be sure to capture them on video.

Document everything

Take note of everything if you are able. Weather conditions, the other driver's condition, time of the accident, etc.

Meet with your claims adjuster

The adjuster investigates the accident, reviews the claim, and makes sure that payments are made. Once the adjuster is done, you will know the estimated cost of any repairs as well as the deductible you may need to pay.

Get your car repaired

Depending on your coverage, the insurance company may pay the repair shop directly or send the check to you.

Rental car coverage

Check your insurance policy to see if it includes rental car coverage or reimbursement while your vehicle is being repaired.
Bluefire Insurance processes auto insurance claims quickly, keeping our customers' best interests in mind. We work with you every step of the way to ensure you understand what's going on with your claim. We take pride in offering personalized attention that gives our customers peace of mind.
Questions to Ask After Filing a Car Insurance Claim
Am I covered?
What is my deductible?
Does my policy have a time limit on filing a claim?
How long will it take to process my claim?
Common Things That Can Delay a Car Insurance Claim
Insured not having the money for the deductible
Poor communication between the insured and insurance claims adjuster
Rushing repairs
Weather and other natural disasters
There are a lot of things that can delay a car insurance claim. Be sure to stay in constant communication with your adjuster to help avoid any delays.
What the Insurance Company Does During the Insurance Claims Process
Insurance companies are expected to act in good faith and fair dealing. They are supposed to:
Provide prompt and ongoing communication about the claim
Acknowledge, investigate, and approve or deny an insurance claim within a reasonable amount of time
Defend the insured in a liability action
Settle claims fairly and promptly
Provide detailed reasons for denying an insurance claim
When a claim is filed with Bluefire Insurance, we process the claim quickly and accurately. We communicate with our customers at every step of the insurance claims process. Bluefire takes pride in its superior service and personalized attention that is given to every customer.
How Long Does an Insurance Claim Take?
Each state has different laws regarding how long insurers have to settle a claim, but most insurance companies aim to settle claims within 30 days of filing. There are a number of factors that determine the amount of time it takes to settle a claim, but generally, you can expect your claim to be settled quickly if the insurer has complete documentation and there's no dispute between parties or question whether your insurer should pay.
SUBSCRIBE TO OUR NEWSLETTER
Related Articles
March 20th 2023

While auto insurance provides peace of mind to many drivers, you may still feel a little unsure[...]

March 6th 2023

As you shop for the best insurance policies for you, you'll likely run into insurance agents and[...]

February 20th 2023

There are plenty of situations where roadside assistance can come in handy. From the aftermath of an[...]