Will My Car Insurance Cover Me While I am Traveling?
by Bianca Garrison - January 24, 2020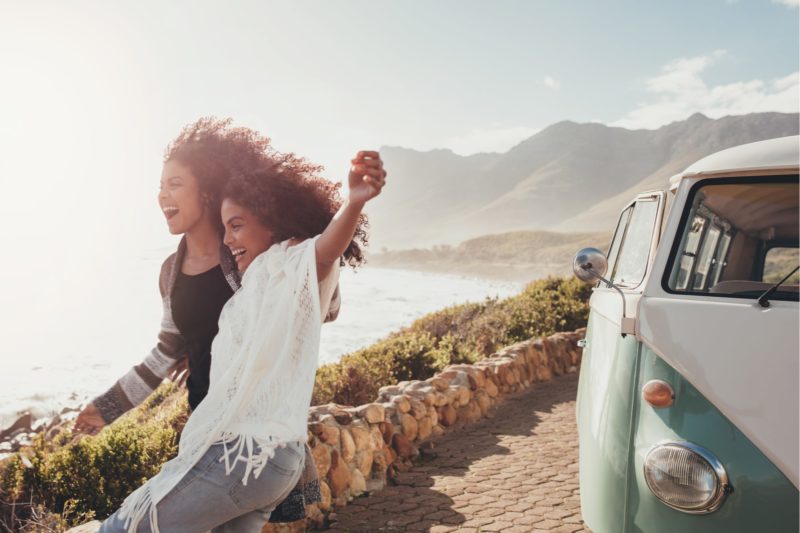 With spring and summer around the corner, you may want to drive out-of-state to visit family and friends. While you are planning your trip, you may be wondering if your car insurance will cover you while you are driving across state lines. The short answer is yes. Read on to learn more about your car insurance will or won't cover while you are traveling.

Domestic Traveling
If you are driving to another state, your car insurance will cover you. If you have an accident in another state, your adjuster will compare your coverage limits with the minimum requirements in that state. You will then be covered for whichever limit is higher.
Some car insurance policies will provide coverage in Canada and Puerto Rico. You will need to check with your insurance agent to see if you are covered.
International Traveling
Your current auto insurance policy may cover your rental car if you get into an accident while traveling in the United States, but it probably won't cover you internationally. Most auto insurance providers only cover domestic rentals – international rental cars are not included in the policies. Overseas car rental companies usually provide auto insurance, but in some countries the required coverage is minimal.
Many countries do not recognize a U.S. driver's license, but most accept an International Driving Permit (IDP). The IDP is not a driver's license, but an official translation of your current, valid U.S. license into ten different languages. You must be at least 18, have a valid driver's license, and bring two passport-sized photos to get an IDP.
If your car insurance plan does not cover you while traveling outside of the United States, then you will need travel insurance.
International Travel Insurance
International travel insurance is available for both U.S. and non-U.S. citizens taking short, international trips or living abroad temporarily. The insurance plans are designed to protect travelers from the financial burden of any unforeseen mishaps while traveling outside of their home countries. Travel insurance policies are mostly for medical emergencies, but some travel insurance policies offer an additional rental car insurance option that will cover international rental cars, alongside your trip cancellation and medical benefits.
Travel Insurance Cost
The cost of travel insurance will vary. It's based on several factors, including age, travel destination, duration of the trip, and more.

When Your Car Insurance Won't Cover You Out of State
There are a couple of instances where your policy may not cover you out-of-state.
· You are moving to another state. If your road trip is to move to another state, your insurance will cover you during the drive. But, you will need to buy a new car insurance policy in your new state immediately after moving. This is because each state has its own minimum requirements and you want to be sure that you are meeting the requirements of your new home state.
· Your travel plans take you south of the border to Mexico. In this case, your auto insurance likely won't cover you, and you will need to buy special car insurance for driving in Mexico.

Trusted Car Insurance
Bluefire Insurance offers dependable car insurance for all drivers in select states. If you need affordable, reliable car insurance, our experienced agents are available to provide a free, customized auto insurance quote.

SUBSCRIBE TO OUR NEWSLETTER
Related Articles
March 20th 2023

While auto insurance provides peace of mind to many drivers, you may still feel a little unsure[...]

March 6th 2023

As you shop for the best insurance policies for you, you'll likely run into insurance agents and[...]

February 20th 2023

There are plenty of situations where roadside assistance can come in handy. From the aftermath of an[...]