8 Insurance Buying Tips for New Car Owners
by Jessica Smith - January 14, 2022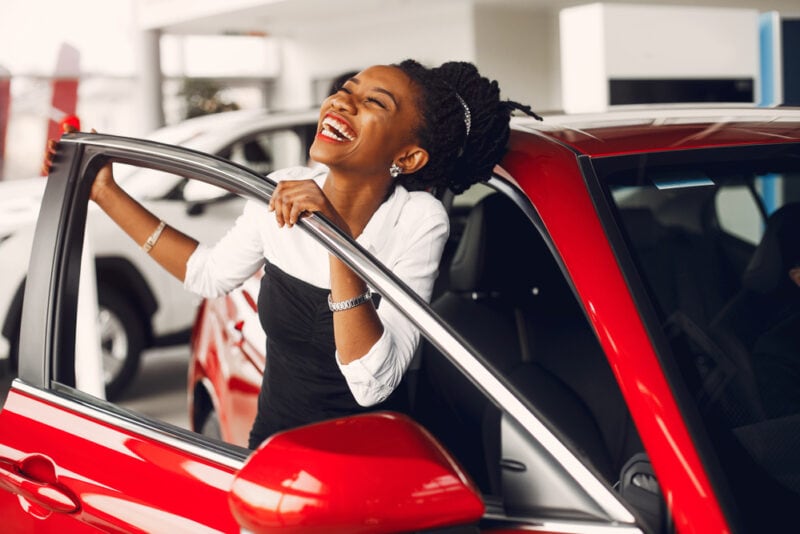 If you have recently purchased your first car, you are likely feeling a new sense of freedom. You have the option to go wherever the open road takes you, but you also have responsibilities that come with all of that freedom. One of the most important responsibilities involves purchasing and maintaining car insurance.
Not sure how to find the right policy for your first vehicle? The good news is that you don't have to figure it out on your own. We have put together a list of the best insurance buying tips for new car owners, and we look forward to helping you get the most out of your first policy.
Consider Your State's Minimum Liability Insurance Requirements 
Every state has a requirement that drivers provide proof of financial responsibility. In most states, this generally involves mandatory levels of liability auto insurance coverage. Some states allow drivers to maintain personal financial responsibility in the form of bonds or other binding documents for any accidents they cause as opposed to maintaining liability coverage.
The specific requirements for liability insurance differ from one state to another. While the amount of insurance required varies, the type of coverage is usually the same across state lines. These policies generally require anywhere from three to five levels of minimum coverage:
Coverage for bodily injuries per accident 
Coverage for bodily injuries per person 
Coverage for property damage per accident 
Personal Injury Protection (PIP), mostly in no-fault states 
Uninsured/Underinsured coverage 
It is helpful to remember that these are the minimum levels of coverage required by a state and not the maximum you can purchase. Many motorists choose to maintain more than the minimum level required under the law so they have better protection for themselves and their property. While this additional coverage could decrease your risk of out-of-pocket expenses following an accident, it will increase the amount of your monthly payments.
Determine What You Need With Your Coverage 
The amount of coverage your policy offers you is only one factor to consider. In addition to the maximum policy benefits you could recover when filing a claim, there are other aspects of your policy that you should take into account. Many insurance companies offer riders that give motorists access to other benefits, such as rental car reimbursement and roadside assistance. Do you need these additional protections?
There are many reasons why roadside assistance may come in handy. This type of coverage provides invaluable peace of mind when you are driving, especially far from home. When things go wrong, access to roadside assistance could protect you financially in a big way.
Learn About Your Possible Discounts 
One of the best ways to secure auto insurance at a fair price is by ensuring you receive all of the discounts available. No matter what type of car insurance you settle on, you could be entitled to significant discounts on your monthly premiums.
Your discounts could take many different forms. If you have not been in an accident recently, you could get a safe driver discount. There are also discounts available for good students, past and present members of the military, or if you choose paperless billing. You could also save money by having more than one car insured by the same carrier. The discounts you might be able to take advantage of could surprise you.
Because there are so many potential discounts available to you, it might not always be easy to identify which ones apply. Thankfully, your insurance agent can carefully review your circumstances and make recommendations for discounts. These discounts are one of the easiest ways to lower your insurance premiums.
Set a Budget for Auto Insurance 
Before you can select an insurance policy that fits your needs, it is important to consider your budget. After all, part of finding the right insurance policy for you involves finding coverage that fits within your budget.
While the cost of your vehicle will typically make up as much as 20 percent of your monthly budget, your insurance bill is only one part of those expenses. Your budget should also provide for your car payment, fuel, tolls, maintenance, and parking.
Some of the expenses related to your motor vehicle are inflexible, like your car payment. By keeping your insurance costs low, you could ensure that you stay within your budget each month.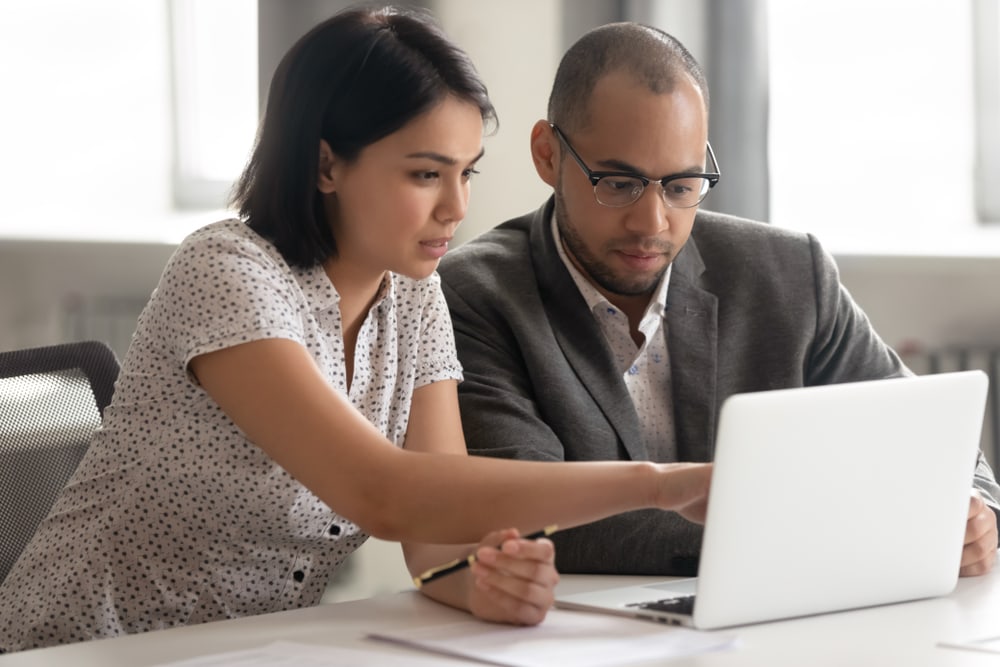 Decide on the Type of Insurance You Need 
Because there are different types of auto insurance policies available, it is important that you consider the right policy for your situation. This decision goes well beyond selecting a policy that meets your state's minimum requirement. Helpful tips for car insurance buyers involve considering all of your coverage options. 
Your choice of insurance policies starts with liability coverage. Generally, when you are in an accident, your liability coverage will protect you from the claims made by the other drivers. This could help you avoid the cost of paying for their repairs and other expenses out of your pocket, up to policy limits.
Liability insurance is important, but it is only one of the types of coverage available to you. If you prefer to have coverage for your own damages in the aftermath of an accident, full coverage could be in your best interest. Full coverage not only protects you from claims made by other drivers but also provides you with compensation for your damages as well. This could include both your medical expenses as well as any damages to the vehicle itself.
There are also insurance policies that protect you in the case of an accident with an uninsured driver. If the other driver involved in the accident is uninsured, it could limit your options for seeking compensation. That is where an uninsured motorist claim comes in. With uninsured motorist insurance, you could secure benefits when the other driver in the accident lacks liability coverage that could pay your bills – or if you are in an accident involving a hit and run driver.
You Could Be Required to Carry Insurance by Your Lienholder 
All states mandate a minimum level of auto insurance. However, you could be facing other mandates outside of what is required by the government.
If you purchased your vehicle using a loan, your lender might also require you to carry certain types of coverage as a condition of the financing agreement. The failure to maintain this insurance could put you in default on your auto loan.
Every loan agreement includes different terms, so there is no uniform requirement for carrying insurance from one borrower to another. However, these requirements are especially common following the purchase of newer-model vehicles.
The type of insurance that is most often required by lenders is full coverage. Full auto coverage, which includes comprehensive and collision, not only protects you from third-party liability cases but also ensures your own damages are covered. This is important to lenders as it diminishes the chances that they could be left with nothing following a serious accident.
Continue to Evaluate Your Insurance Needs 
One of the mistakes that a new car buyer could make when selecting an insurance policy is assuming that this is the last time they will need to make a decision regarding their auto coverage. One of the most important tips for new car owners is to continuously evaluate their insurance needs.
Major life changes could alter your insurance needs. As your life circumstances change, your coverage requirements could increase or decrease. That is why it is always wise to update your insurance coverage following major life changes. Some of the changes that could impact your insurance policy include:
Getting married/divorced 
Buying a home 
Buying a new car 
Retiring 
Having a child 
Moving 
In addition to evaluating your needs after major life changes, it is helpful to also evaluate your coverage on a periodic basis. Every year, you could benefit from looking over your insurance and determining if it still meets your needs.
Finding Insurance is Your Responsibility 
Some dealerships will make promises about assisting you with obtaining auto insurance. While their assistance might be welcome, it is important to remember that you are ultimately responsible for securing the insurance coverage you need according to state law. Never assume your insurance coverage will be resolved for you before you leave the dealership. Also, don't be afraid to shop around and compare rates for auto insurance.
With Bluefire, You Can Find a Policy at the Right Price 
There are many important things to consider when purchasing auto insurance for your first car. Of course, keeping your rates low is important, but that is only one step in the process. It is also important to ensure your coverage meets your lifestyle and fits your budget.
Are You Interested in What Bluefire Insurance Has to Offer?  
Bluefire Insurance is committed to providing great coverage at fair rates to consumers. Interested to find out how we might be able to offer quality coverage to your auto insurance customers? Bluefire is looking to expand in your territory today.  You can contact us online or call us at (866) 424-9511. 
SUBSCRIBE TO OUR NEWSLETTER
Related Articles
March 20th 2023

While auto insurance provides peace of mind to many drivers, you may still feel a little unsure[...]

March 6th 2023

As you shop for the best insurance policies for you, you'll likely run into insurance agents and[...]

February 20th 2023

There are plenty of situations where roadside assistance can come in handy. From the aftermath of an[...]