Mississippi Car Insurance
by Bianca Garrison - January 15, 2020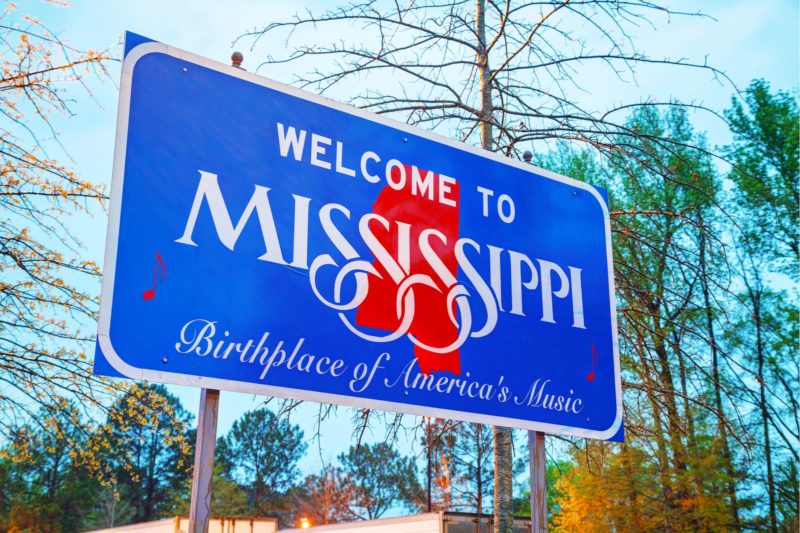 Also known also as "The Magnolia State" and "The Hospitality State," Mississippi is known for its delicious southern cuisine, plentiful tourist attractions, "Ole Miss," and its beaches and swamps. There's a lot to do and see in this beautiful state including the B.B. King Museum and Delta Interpretive Center, Mississippi State University, Mississippi Civil Rights Museum, the Elvis Presley Birthplace & Museum, and Dunn's River Falls. While you are traveling through the state, make sure you have proper Mississippi car insurance because it is illegal to drive in Mississippi without car insurance. Keep reading to learn about Mississippi car insurance requirements.
Mississippi Liability Insurance Requirements
On February 23, 2000, Mississippi Governor Ronnie Musgrove signed House Bill 621, establishing an enforced automobile liability insurance system for Mississippi. Beginning January 1, 2001, Mississippi law requires that all drivers maintain liability insurance. Liability insurance provides coverage for the other vehicle and/or driver when you are at fault for an accident.
The state requires the following minimum amounts of coverage:
$25,000 liability coverage for bodily injury or death of one person in an accident caused by you
$50,000 liability coverage for total bodily injury or death of more than two people in an accident caused by you
$25,000 liability coverage for property damage per accident caused by you
It is important to remember that liability insurance only covers other people's injuries and damages. You will need to add additional coverage such as collision coverage, which can pay for repairs or replacement of, your damaged vehicle after a car accident. Comprehensive insurance will pay for damages to your vehicle that are out of your control such as theft, fire, acts of nature, etc. Although comprehensive and collision coverage are optional, they may be required if you are leasing a vehicle.
Penalties for Driving Without Insurance in Mississippi
If you get caught driving without proof of liability insurance, the penalty is an immediate $500 fine. You can also have your driver's license suspended for up to one year or until you can show proof of insurance. If you can prove future financial responsibility (through a new car insurance policy), the fine could be reduced to $100. If you can prove that you have an active insurance policy at the time the citation was delivered, your fine, court costs, and suspension will be waived and your case dismissed.
Mississippi only has one sentence to cover your first and future offenses, unlike other states that have escalating penalties.
Mississippi Driving Laws
Laws regarding driving and car insurance can change frequently. It the responsibility of Mississippi drivers to stay current about the Mississippi driving laws. These laws recently passed in Mississippi:
There is a ban on texting (especially for new drivers)
Drivers and passengers must wear seat belts. Children under two must be in a car seat.
Passed in 2011, Nathan's Law requires motorists to stay at least 10 feet from a stopped school bus. Violators can be fined up to $750 for their first offense.
People can no longer ride in the back of a pickup truck.
How Much Does Car Insurance Cost in Mississippi?
The cost of car insurance in Mississippi varies. When calculating a car insurance premium, car insurance companies consider several factors, including the type of car you drive, your driving history, where you live, and your age. If you want to get a customized car insurance quote, Bluefire can help you with that.
How to Get Mississippi Car Insurance
Bluefire offers reliable car insurance in Mississippi for all drivers. If you have been convicted of a DUI, or need proof of financial responsibility, Bluefire can help you get an SR-22. If you need quality car insurance that will protect you, call us today for a free car insurance quote.
SUBSCRIBE TO OUR NEWSLETTER
Related Articles
March 20th 2023

While auto insurance provides peace of mind to many drivers, you may still feel a little unsure[...]

March 6th 2023

As you shop for the best insurance policies for you, you'll likely run into insurance agents and[...]

February 20th 2023

There are plenty of situations where roadside assistance can come in handy. From the aftermath of an[...]