What to Do If Your Car Breaks Down on the Highway
by Lewis Barthes - May 14, 2021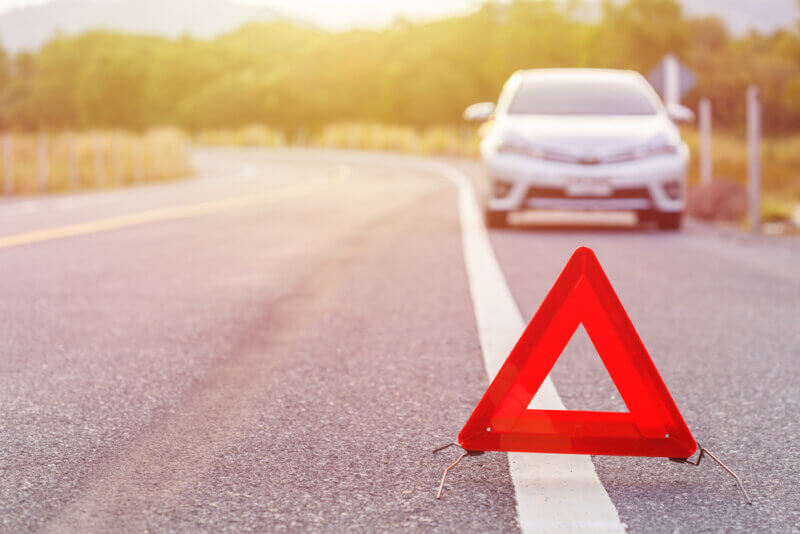 Most of the time, driving down the highway is simple and downright pleasant. A fast car, some good tunes, what more could a driver want?
However, everyone eventually breaks down on the highway. And when that happens, it's easy to panic because you're not sure exactly what to do.
That's why we put this guide together. It will help you learn how to handle breaking down on the highway. Keep reading to get the answers you need!
Move Your Car If Possible
It's always a bit terrifying when your car breaks down, especially on the highway. But one bit of good news is that the vehicle is likely to offer several warning signs (from warning lights to weird sounds and even smoke) before it completely breaks down.
At the first sign of serious trouble, try to get your car to the side of the road. Turn your emergency lights on to signal to other drivers what has happened.
If possible, try to get a reasonable distance from the highway. You need to keep your car visible, but an extra few feet of distance minimizes the chance of someone hitting your car.
Get to Safety
The next step depends on the condition of your vehicle. That's because, at this point, you need to focus on your own safety.
If your car is smoking or you think there is a chance of anything catching fire, you need to get out of the vehicle immediately. After that, you need to travel to a safe distance from your automobile, but make sure you can still keep an eye on it.
Should you feel that this particular section of the highway isn't safe, you can also try to contact family, friends, or local police to pick you up as soon as possible. But if the area is safe and your car is not in immediate danger, your best bet is to simply get inside and lock the door, especially if you have been driving at night.
Access Your Emergency Kit
If your car isn't in danger, then now is the time to access your emergency kit. And if you're reading this and don't currently have an emergency kit, it's never too late to get started!
Depending on how much room you have, there are plenty of items you may want to put in your kit. This includes medicine, water, notepads, chargers, a flashlight, and the official vehicle manual. Depending on the season of the year, you may also want to include things like thermal blankets, ice scrapers, and an umbrella.
Honestly, this is just a fraction of what might be helpful to have in your emergency kit. It is up to every driver to determine what they need and then pack accordingly. And if you are pretty handy with car repairs, it doesn't hurt to add on a modest toolbox alongside your emergency kit.
Watch Where You're Standing
Previously, we mentioned that you might want to lock yourself in your car to stay safe. But there are many situations where you may need to exit the vehicle. For example, you may need to inspect the damage to the car, retrieve debris from the road, or even wave for help in the rare event that you have no cellphone reception.
If you need to exit the vehicle, watch where you are standing. Standing too close to the road may put you in danger. Just like standing too close to a smoking vehicle may put you in danger.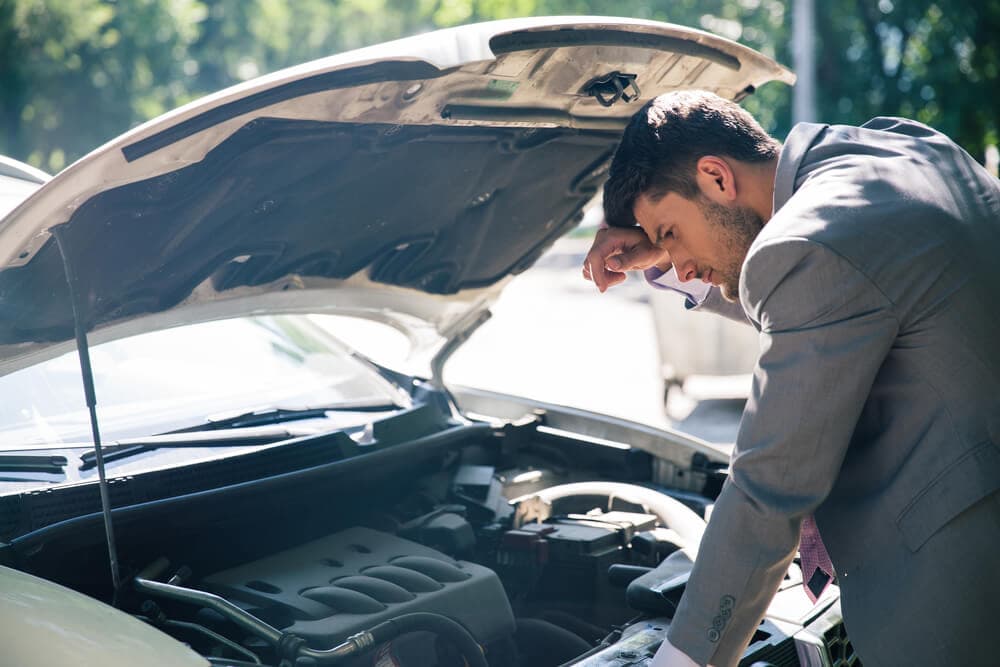 It's tempting to pop the hood to inspect the damage and even to attempt repairs. If you do so, make sure you have parked far enough off the highway to inspect your vehicle safely.
And a quick note about strangers: we generally recommend avoiding talking to strangers and only trying to flag a vehicle down if you have no cellphone reception. Otherwise, we recommend locking yourself in your car. Should anyone come up to your car, simply crack the windows and request that they call the police on your behalf.
Call for Help
Speaking of phone calls, one of the most important things you can do is to call for help. But do you know exactly who you should be contacting?
We recommend contacting friends or family to let them know where you are so that they can come to help you. And you should also make contact with the local police. If you are unsure which police department to call, then you should contact the highway patrol instead.
And depending on your insurance plans, it may not hurt to contact your insurance carrier. If you have a Roadside Assistance plan, they may be able to retrieve and repair your car and get you back on the road in record time.
Plan For the Future
What happens after you have made all of the phone calls you need to make? After that comes the worst part: waiting.
It may take friends, family, and local authorities upwards of an hour to get to your location (or longer if you're in the middle of a long road trip). And considering that your car is broken down and unable to move, there is little to do but sit there and wait for their arrival.
While you're waiting, we have a simple suggestion: start making plans for the future. For example, it's usually not until someone's car breaks down that they realize what essential items they should have packed in their emergency bag.
In other words, try to treat this car breakdown as a learning experience. It may very well happen again at some point in your lifetime. But you can use your direct experience of what has happened to be better prepared for future highway emergencies.
An Insurance Company in Your Corner
Now you know how to handle breaking down on the highway. But do you know which insurance company can help to protect you and your vehicle and get you back on the road?
Here at Bluefire Insurance, we provide insurance plans and Roadside Assistance plans that every driver needs. Feel free to reach us by filling out this contact form. Or you can give us a call at (866) 424-9511!
SUBSCRIBE TO OUR NEWSLETTER
Related Articles
March 20th 2023

While auto insurance provides peace of mind to many drivers, you may still feel a little unsure[...]

March 6th 2023

As you shop for the best insurance policies for you, you'll likely run into insurance agents and[...]

February 20th 2023

There are plenty of situations where roadside assistance can come in handy. From the aftermath of an[...]