How Does Car Insurance Work After a Hit-and-Run?
by Jessica Smith - December 8, 2022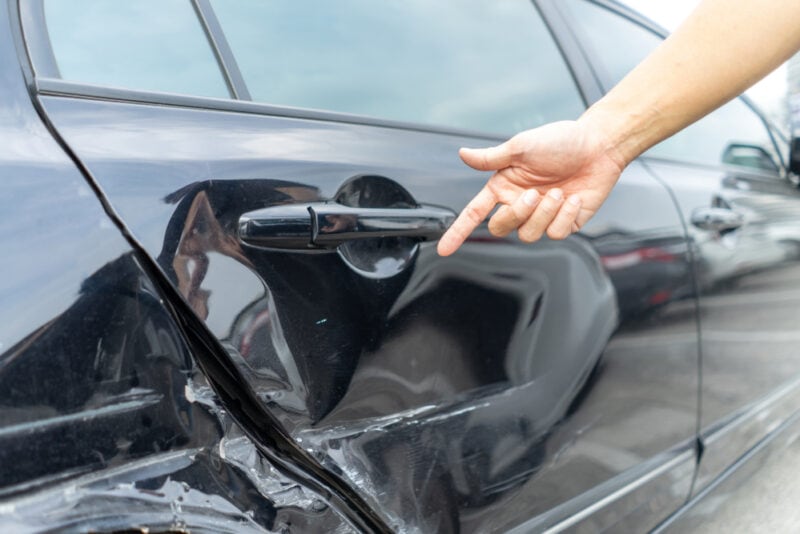 Being involved in a car accident is bad enough, but even worse is when the other driver speeds away before you even know what happened. Where do you go from here, and how can your car insurance help you?
It's important to be prepared by understanding how car insurance works after a hit-and-run and how you can best protect yourself in this kind of accident.
Before You Think About Insurance 
Depending on the severity of the crash, the first thing to do after any car accident is to call 911 and get emergency responders on the way. If possible, make sure your vehicle is out of traffic. If you can move it to the shoulder, do so. If there is a safe place for you and your passengers to congregate away from traffic, then do so. If not, stay in your vehicle with seat belts on.
Does Liability Car Insurance Cover Hit-and-Runs? 
Almost every state requires drivers to carry minimum liability coverage, which pays for other people's medical costs when you're at fault for an accident. Unfortunately, that coverage doesn't extend to you.
Normally, when someone else is at fault for an accident, you're entitled to make a claim against that person's liability insurance policy to pay for your car repair costs. If you don't know who caused the accident, you can't make an insurance claim.
The good news is that other kinds of car insurance can help you in these kinds of situations and minimize the cost to you after an accident.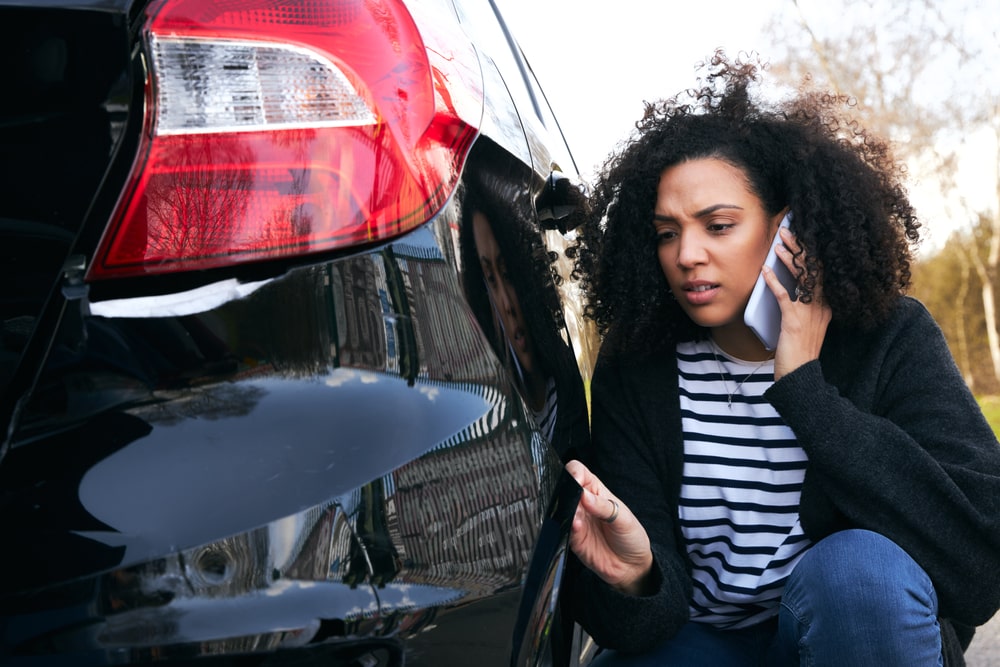 What Kind of Car Insurance Covers Hit-and-Runs? 
If you're the victim of a hit-and-run, there are a few types of insurance to help cover your medical and car repair costs. They include:
Uninsured motorist (UM) coverage 
Collision insurance 
Personal injury protection (PIP) or MedPay coverage 
Let's explore each of these in detail.
Uninsured Motorist Coverage
Uninsured motorist (UM) insurance will cover you if you're hit by someone who doesn't have an active liability insurance policy. Some states legally require this type of coverage, so you may already have it.
The most basic UM policies cover your medical bills and lost wages after a hit-and-run. In some states, your UM policy can also include property damage coverage to pay the costs of repairing your vehicle.
In most states, UM coverage extends to hit-and-run accidents, but in some states like Illinois and California, you are required to identify the driver. If you live in one of these states, then you should consider getting one of the other policies below to protect you from hit-and-run drivers.
Unlike bodily injury liability insurance, collision insurance covers repair costs to your car no matter who caused the accident. Like your liability policy, collision insurance will have a policy limit, which is the maximum amount the insurance company will pay to cover an accident.
In addition, collision insurance comes with a deductible, which is an amount you agree to pay to repair your car before your insurance kicks in. For example, if a hit-and-run driver causes $1,500 in damage to your car and your deductible is $1,000, then the insurance company will cover $500 of the total cost.
Getting collision insurance is a great policy because it covers you in a wide range of situations, giving you peace of mind. However, this type of insurance only pays for property damage. Fortunately, there are similar insurance options to cover your medical bills.
MedPay/Personal Injury Protection (PIP)
To cover your medical bills after a hit-and-run, almost every state offers either PIP or MedPay insurance. Similar to collision insurance, you can make a MedPay or PIP claim regardless of fault. Ambulance fees, doctor visits, surgeries, and prescriptions are just a few eligible expenses you can claim.
PIP covers medical expenses like MedPay but also extends to reimbursing you for lost wages, childcare expenses, and survivor's loss.
Of the two types of coverage, PIP offers more comprehensive protection, and it's a good idea to take advantage of this insurance coverage even if your state doesn't require it. If you have both PIP and MedPay, keep in mind that your PIP coverage will pay out first before MedPay kicks in.
Don't Get Caught by Surprise with a Hit-And-Run 
Hit-and-runs can be a traumatic experience, so it's a good idea to be prepared for them with the right coverage. Bluefire Insurance is committed to providing great coverage at fair rates to consumers. Interested to find out how we might be able to offer quality coverage to your auto insurance customers? Bluefire is looking to expand in your territory today.  You can contact us online or call us at (866) 424-9511.   
SUBSCRIBE TO OUR NEWSLETTER