By the Numbers: How Much Will a Car Accident Hurt Your Wallet?
by Steve Jones - November 4, 2021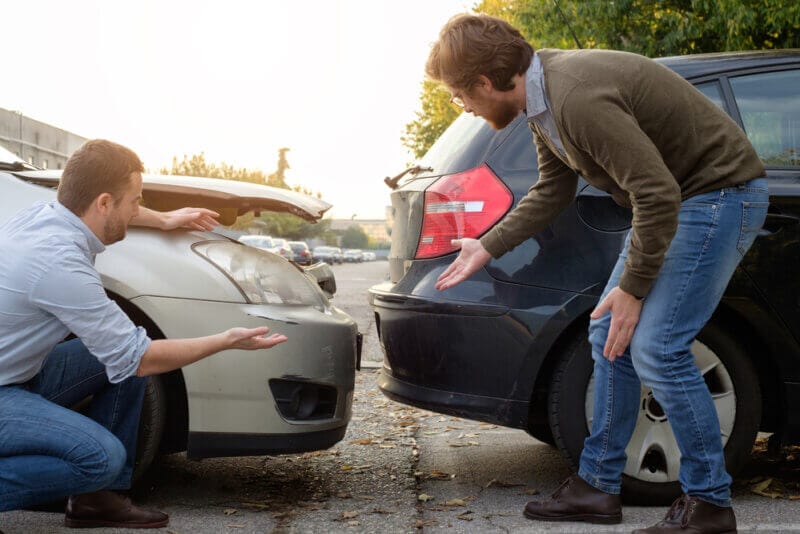 The financial impact of a motor vehicle accident can be significant. Of course, every case is different and the specific nature of a vehicle collision will determine the extent of the financial damage caused by a crash. In many unfortunate cases, the financial strain caused by an accident can overwhelm an injured motorist.
The good news is that you can take steps to reduce the risk of sudden financial hardship. Carrying the appropriate level of car insurance can go a long way toward protecting you from costly medical bills, civil suits, or vehicle repairs.
Medical Expenses
One of the costliest aspects of a motor vehicle accident can involve medical expenses. According to a study by Verisk, car accidents result in an average of $15,000 in medical bills nationwide. For some drivers, the cost of medical care is much higher.
There is little that you can do to limit the amount of medical care that you will need after a crash. Your injuries might be out of your control, but the financial strain that results from this care could be dramatically reduced based on your auto insurance coverage. Your insurance could cover most, if not all, of your medical expenses, depending on the language of your policy. Covering the cost of your medical expenses is one of the primary reasons auto insurance is important.
It is important to remember that not all insurance policies will cover your injuries in an accident. Most states only require liability coverage, which only benefits other parties injured in an accident you caused.
To ensure that your medical expenses are covered, it is important that you obtain a policy that offers full coverage. In addition to liability coverage, these policies also include language that will pay for your vehicle repairs or medical bills, among other things.
Lost Wages
A serious injury stemming from a motor vehicle accident might not only cost you money you already have, but it could also impact your ability to earn more in the future.
Facing the financial strain caused by unexpected medical bills is one thing. Dealing with those bills while you experience a drastic reduction in your income is another. Missing time away from work in the aftermath of a crash could only make things more difficult as you attempt to recover from your injuries.
The specific impact of your time away from work will depend on your earnings. For hourly workers, you could find yourself losing your only source of income for the entire time you are out of work. If you are a salaried worker, you could be required to use up paid time off during your recovery. If you are out of work for months at a time, this could cost you thousands of dollars in unexpected debts.
Increasing Insurance Rates
The reality is that a car accident could result in an increase in your auto insurance premiums. This is true whether or not you were at fault for the crash. Your driving record will reflect that you were involved in a collision no matter who caused the crash, and this notation is likely to lead to increased premiums. If you are found to have been at fault for the collision, your rates could go up even further.
You could feel the squeeze on your insurance policy after an accident, but that does not mean you are without options. By working with Bluefire Insurance, you might be able to take the steps needed to bring your rates down. There are countless ways you could save on your car insurance premium, including taking advantage of a variety of discounts your carrier offers. Some common examples include veterans', safe drivers, and good student discounts.
Property Damage Claims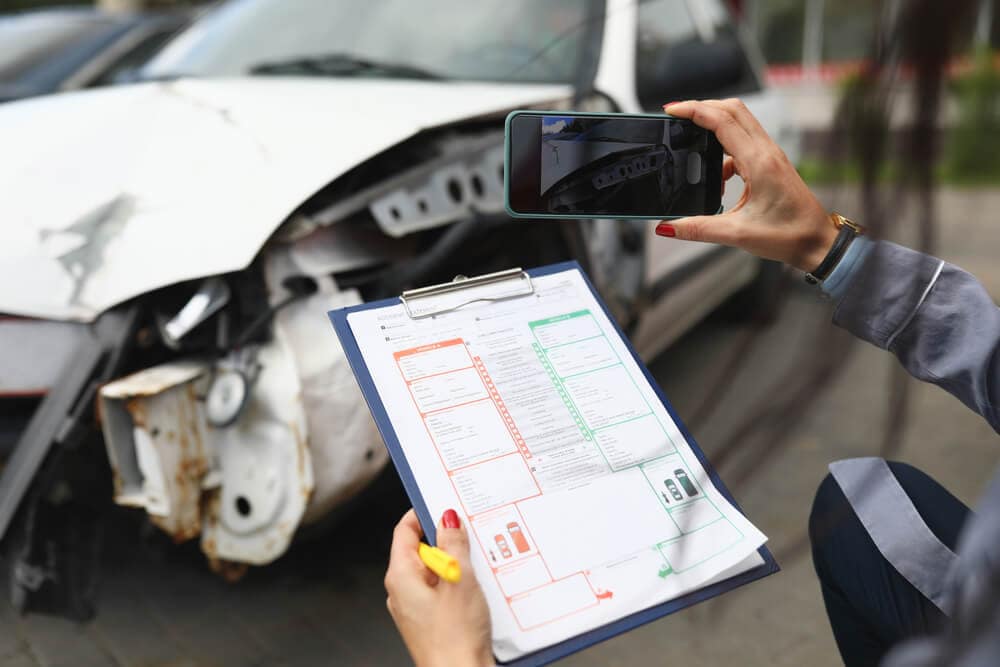 While much of the focus on the financial impact of a car accident is on medical bills, the costs associated with the damage to your vehicle could also be significant. In fact, the expenses related to repairing or replacing your motor vehicle might surprise you.
Most people understand that major damage to a vehicle could lead to expensive repairs or even render the car undrivable. This is especially true given the high cost of modern cars in general. It is not unusual for vehicles with repair costs of $10,000 or more to cause the car to be totaled.
What might surprise some drivers is the fact that even relatively minor accidents can be costly. Given the cost of vehicles in general, it is rare for even minor bodywork after an accident to cost less than $1,000. According to the Insurance Institute for Highway Safety (IIHS), damage to the headlights alone could result in a bill of more than $3,000.
If you only have the minimal coverage required by law, you could be paying for the damage to your vehicle on your own. As is the case with medical bills, your liability insurance will not provide benefits for your property damage expenses either. That is why it is important to weigh the risks associated with minimal coverage before purchasing a policy. For many people, the peace of mind provided by full coverage is worth the higher premiums.
Let Bluefire Protect You From the Financial Consequences of a Collision
There is no doubt that car accidents can have severe financial consequences. From your medical bills to the cost of repairing your vehicle, these expenses could be overwhelming for most people.
Thankfully, you can protect yourself from some of these costs by carrying the right amount of auto insurance. Carrying full coverage could not only protect you from third-party claims, but also cover your own damages in an accident. Contact us right away if you are ready to learn how Bluefire Insurance can help you find the right coverage.
SUBSCRIBE TO OUR NEWSLETTER
Related Articles
March 20th 2023

While auto insurance provides peace of mind to many drivers, you may still feel a little unsure[...]

March 6th 2023

As you shop for the best insurance policies for you, you'll likely run into insurance agents and[...]

February 20th 2023

There are plenty of situations where roadside assistance can come in handy. From the aftermath of an[...]