How Long Do I Need an SR-22?
by Bianca Garrison - March 9, 2020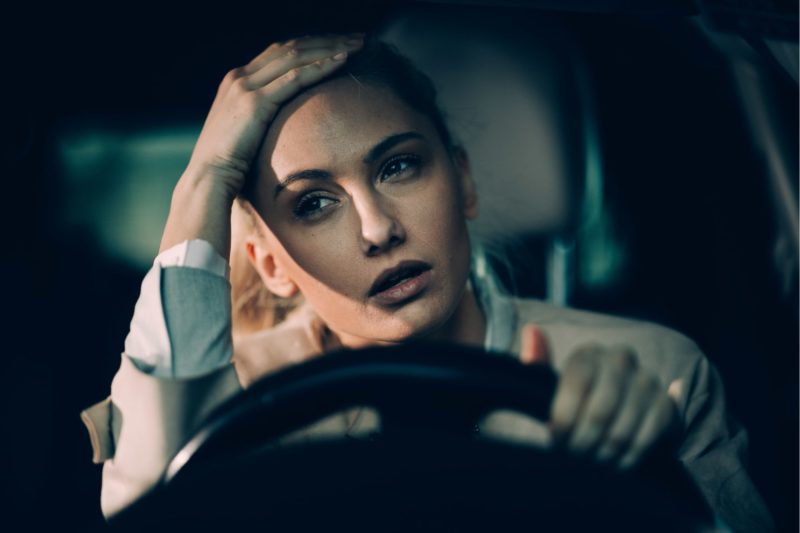 If you have recently been convicted of a DUI or DWI, you might be categorized as a high-risk driver, and you will need to file an SR-22. The length of time you must carry the SR-22 varies per state. If you need SR-22 insurance, continue reading to learn more about what you need to do.
What is SR22 Insurance?
Guess what? SR22 insurance is not really insurance. Sounds a little weird, right? That's because it is often referred to as SR22 insurance, even though it isn't. It is actually an electronic form.
So now you are probably wondering, what is an SR22 form? It is proof of financial responsibility that is sent electronically to your DMV on your behalf by your insurance company. So yes, to add more confusion, the SR22 form is not a physical form that you need to carry around with you, it just needs to be on file with your state's DMV.
You may be required to file an SR22 form after a DUI/DWI or multiple moving violations. Once this is required of you, you will also need to purchase high-risk car insurance.
What is High-Risk Car Insurance?
High-risk car insurance, also referred to as "non-standard" insurance is for drivers who have multiple tickets, have been in multiple accidents, or have a DUI. The length of time that you will be classified as a high-risk driver will depend mainly on your offense.
Not all insurance providers offer high-risk car insurance, so you will need to do your research to find a reliable provider who offers quality insurance for high-risk drivers. Bluefire can help you with this. We work with the largest insurance carriers in the country and can do the comparison shopping for you.
Can My Current Car Insurance Provider File the SR-22 Form?
Maybe. Not all insurance providers offer SR-22 coverage. In that case, you can keep your current insurance and get your SR-22 from another provider.
Does the SR-22 Replace My Current Car Insurance?
No, it does not. You will need the SR-22 form and your regular car insurance. In some cases, your current car insurance may drop you once you become high-risk. If that happens, you will need to find another provider quickly. Going too long without auto insurance coverage can cost you in the long run.
How Long Do I Have to Have SR-22 Insurance?
In states that require SR-22s, you usually have to maintain continuous insurance coverage with an SR-22 for three years. Depending on the state and the reason for the SR-22, it can range between 2 and 5 years.
How Can I Get an Affordable SR-22?
Since SR-22 availability and fees can vary, it's best to shop around for the best price. An experienced agent at Bluefire can help you with that. Call today so we can give you a free SR-22 quote that works best for you.

SUBSCRIBE TO OUR NEWSLETTER