A Good Insurance Agent can Make a Great Difference
by Lewis Barthes - May 31, 2021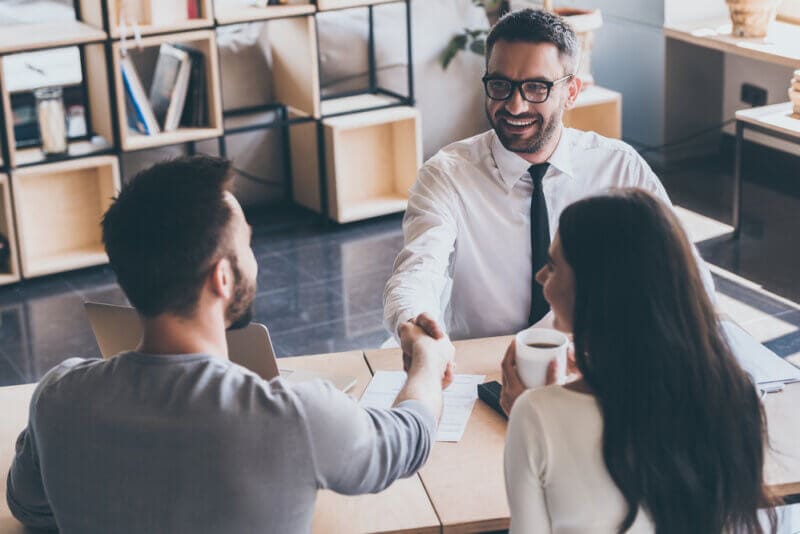 Insurance is one of the most important things anyone can buy. For example, car insurance is required in the vast majority of states and helps protect drivers and their vehicles in the event of an accident.
Nothing keeps drivers from researching and buying insurance plans on their own. But to really get the most out of your insurance plan, consumers need to work with an insurance agent.
Are you an agent wondering how to take your business to the next level? Keep reading to discover the difference a good insurance agent can make.
Easy Explanations
One reason drivers turn to insurance agents is that they can easily answer their most frequently asked and difficult questions.
Before becoming an insurance agent, did you ever try to research different insurance plans? Getting the answers you need often requires understanding everything from state law to specialized insurance industry vocabulary.
Could your clients get the answers on their own? Of course. But this means spending countless hours of their own time simply trying to answer a few key questions.
As an insurance agent, you can answer consumer questions right away. And those customers are waiting to get some awesome insurance tips from you.
Experience Matters
Products like car insurance are most important after drivers get into a traffic wreck. Unfortunately, it's tough for drivers to know what to do when they have barely survived a nasty car accident!
In your insurance career, experience matters. Over the years, great insurance agents have helped other drivers file insurance claims, deal with other drivers, and even handle issues in court.
Nobody ever expects to get into a nasty car wreck. But when someone gets in a car accident, they're going to need an experienced insurance agent like yourself to help make things right as soon as they pick up the phone.
Find the Best Discounts for Customers
There are many types of optional car insurance and potential coverage amounts. Because of this, no two insurance plans are exactly alike.
However, there is one thing that brings every insured driver together: everyone thinks they are paying too much for car insurance!
Because of this, one of the most common driver questions is how they can save money on car insurance. While it's possible to save money by switching carriers, bundling plans, or paying annually, the most reliable way to save on their premium is to apply for the right discounts.
Every insurance carrier offers its own discounts for different things, but most drivers aren't aware of all the possible values. These may include discounts for safe driving, installing anti-theft devices, attending safe driving courses, and so much more.
Some insurance carriers don't always advertise these discounts as well as they could. But as an insurance agent, you can help drivers find all of the discounts they qualify for and help them save money almost immediately.
Understanding Their Needs
Earlier, we touched on the fact that no two insurance plans are exactly alike. And that is because every driver has different factors affecting the premiums they pay and different needs affecting how much coverage they require.
To be the best insurance agent, you cannot simply try to sell products or services. Instead, you need to take a deep look at a customer's account and counsel them on specific solutions for their particular needs. Armed with the right customer information, you can then offer personalized recommendations that best fit their lifestyle.
Honestly, this is your primary value proposition as an insurance agent. Drivers don't want to spend all day researching at the computer when they can just pick up the phone and get immediate answers.
Knowledge of Insurance Products
Drivers tend to discuss "car insurance" as a singular thing. But the reality is that there are many different types of insurance products. This includes liability insurance (the minimum requirement in most states), collision insurance (to protect your car against traffic accidents), and comprehensive insurance (to protect against other types of threats).
Beyond that, there are optional types of insurance, including Roadside Assistance. But when drivers try to research everything on their own, their eyes will probably glaze over at all the different plans, the state insurance requirements, and the constant question of "how much insurance is too much insurance?"
When drivers experience this confusion, chances are they'll want someone who can offer quick and simple answers. And a good insurance agent knows enough about the different insurance products available to explain everything quickly and concisely.
Most drivers are likely to call simply because they have a few questions or need some additional clarification. But it also gives you a perfect chance to discuss possible changes or upgrades to their insurance.
Staying On Top of Changes
Some drivers are dead set on researching automobile insurance on their own. But what if the information they discover is out of date?
Over time, different elements of car insurance are likely to change. This may include minimum state insurance requirements, insurance products available for sale, and even the emergence of new insurance terminology.
When drivers are doing their own research, it can be tough to tell if the information they discover is out of date. And if so, any answers they find are likely to be useless.
As a top-notch insurance agent, you are required to stay on top of legal changes and changes to the industry and your company. While keeping track of all the changes can sometimes be a bit of a headache, having access to up-to-date information helps you provide the best possible answers and solutions to the drivers you work with.
Get the Support You Need Today
These tips can help you become a top-flight insurance agent. But do you know where you can get the support you need?
At Bluefire Insurance, our specialists understand your needs and help answer all your questions. Feel free to reach us by filling out this contact form. Or you can just pick up your phone and give us a call at (866) 424-9511!
SUBSCRIBE TO OUR NEWSLETTER
Related Articles
March 20th 2023

While auto insurance provides peace of mind to many drivers, you may still feel a little unsure[...]

March 6th 2023

As you shop for the best insurance policies for you, you'll likely run into insurance agents and[...]

February 20th 2023

There are plenty of situations where roadside assistance can come in handy. From the aftermath of an[...]