Effectively Using Social Media in Your Marketing
by Lucia Valencia - April 5, 2021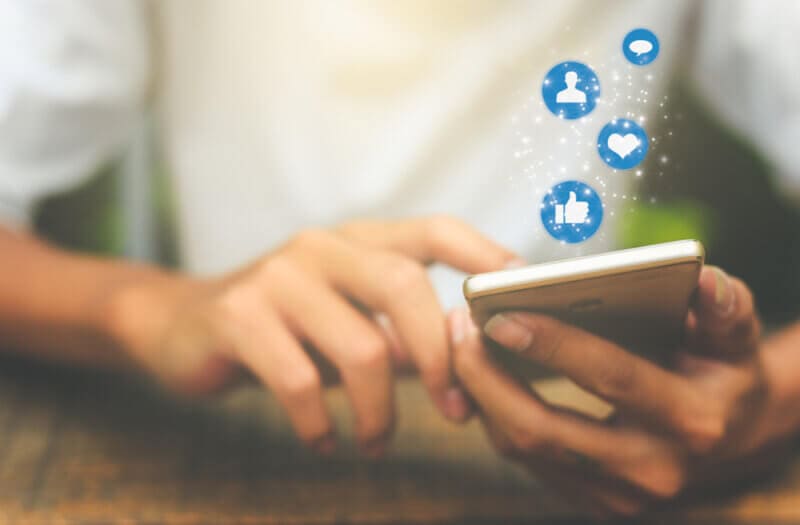 Whether you're looking to become an independent insurance agent or are already established in the field, social media marketing is an important tool you need to be harnessing. Many of your marketing efforts, by nature, are probably physical in manner. You may send out mailers to customers in your service area or rent a billboard to advertise your availability. These are all great tools to get new leads, but social media can help you take things to the next level and reach a whole new audience.
Let's take a closer look at how to use social media in your marketing to maximize your advertising efforts.
First and foremost, you need to decide what your goals are for your social media efforts. Do you want to curate a following that you can funnel to your website for more information? Or maybe you'd like to use it mainly as a means of customer service by answering questions and receiving feedback. Perhaps you just want to use it to showcase your reviews and testimonials. Whatever you decide on, make sure your goals are concrete and measurable. That way, it's easier to see if you're meeting them.
Your offline campaigns may be your bread and butter when it comes to gathering new clients. That said, social media may be the future, especially during these pandemic times. A LIMRA study found that 45% of consumers who use social media use these sites to keep in touch with their insurance agent.
This doesn't mean you have to abandon your in-person sales to focus on social media completely, but make sure the two sectors are cohesive. Colors, messaging, and even content should be similar in both spaces. Clients appreciate consistency, as it helps you look more professional. You may even want to use your traditional marketing to highlight your social media pages by including a link to your Facebook page or Twitter handle.
One way to help connect all of your marketing efforts is by using an integrated tool. There are plenty you'll want to have in your arsenal. Sites like Hootsuite and SproutSocial let you plan out social media posts days or weeks in advance so you can set it and forget. There are also sites like Databox that let you view how well each post is doing so you can see what to continue doing in the future.
Finally, don't forget to look at the data on your website as well. See how many clicks were referred from social media pages. Knowing which account redirects the most traffic to your site can help you see where you should focus the most attention when crafting posts.
Learning how to relate with each client is one of our most valuable tips for new insurance agents. This extends to digital relations as well. You need to make sure your social media approach is appropriate for your target audience. For example, if most of your customers are teenagers with their first car, posting content about luxury vehicles will probably not connect well with them.
By understanding who you're trying to reach, you can tailor your content, so it's of interest to them.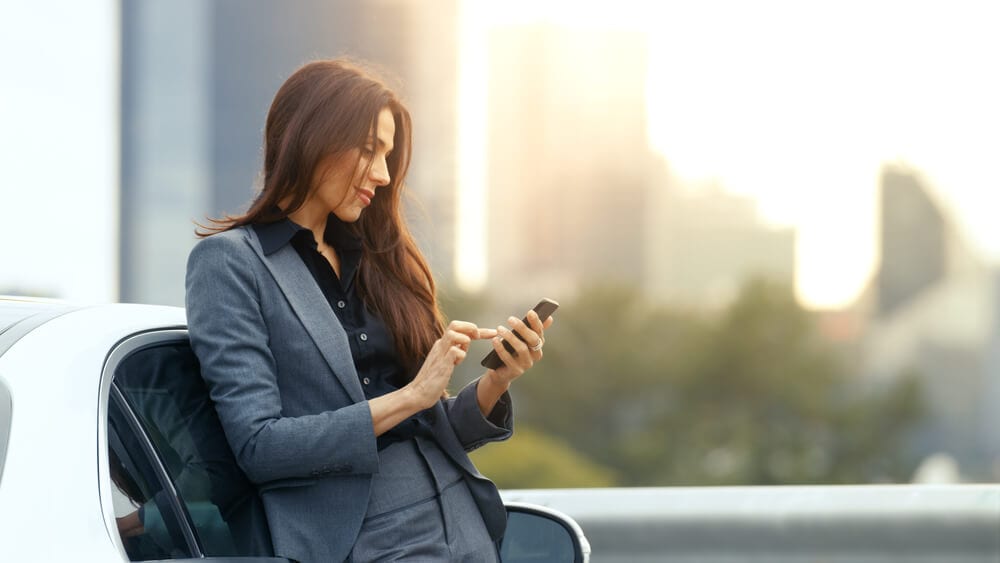 Part of marketing is making sure your message is valuable. As we mentioned above, that varies slightly for every audience, but you can still follow ground rules. Ideally, you want to create posts that are so engaging they go viral. Content should also inform and educate your audience.
One cool method you might want to try is telling a story across platforms. For example, you might have a cliffhanger in a magazine ad that drives the reader to your social media page to see how the tale ends; maybe you're telling a story of a person who got into an accident but didn't have car insurance. You might have the conclusion to that story (built up for dramatic effect, of course) in a social media post. From there, you can then funnel them to visit your website or contact you directly.
One of the best parts of social media is the ability to tailor your audience to your specific wants and needs. For example, if you only want to service customers in their 20s-40s in a certain ZIP code, it's easy to tweak these settings when posting an ad. This is a lot different than putting an ad in a traditional newspaper. With that method, you have no real control over who will see your information.
Because of that, you can use social media for more customized campaigns. Newspaper ads are still great for general outreach, but social media ads let you target specific niches and speak directly to them. A fun campaign would be targeting users with interests in a particular car, then using that car in the ad to get their attention.
When it comes to using social media for marketing, staying consistent is key. Not only does it reduce engagement rates if you only post every three months, but it also limits your post distribution in news feeds and timelines. Social media services are more likely to promote active accounts, so if you only pop in every few weeks for an update, chances are fewer people will see it.
Just how often to post on social media is a heated subject, but in general, you can probably follow this type of schedule:
Facebook: One post per day.
Twitter: 15 times per day.
Pinterest: 11 pins per day.
LinkedIn: One post per day.
Instagram: One post per day.
Sound like a lot? That's why we recommended a post scheduler above. It can help you stay organized, so you don't have to keep signing in to your accounts all day long.
Want even more support in your independent insurance agent journey? Consider joining the Bluefire team. We provide leading-edge technology tools and advanced techniques to support you every step of the way.
SUBSCRIBE TO OUR NEWSLETTER
Related Articles
March 20th 2023

While auto insurance provides peace of mind to many drivers, you may still feel a little unsure[...]

March 6th 2023

As you shop for the best insurance policies for you, you'll likely run into insurance agents and[...]

February 20th 2023

There are plenty of situations where roadside assistance can come in handy. From the aftermath of an[...]