8 Things to Look for in a Car Insurance Agent in Texas
by Steve Jones - March 4, 2022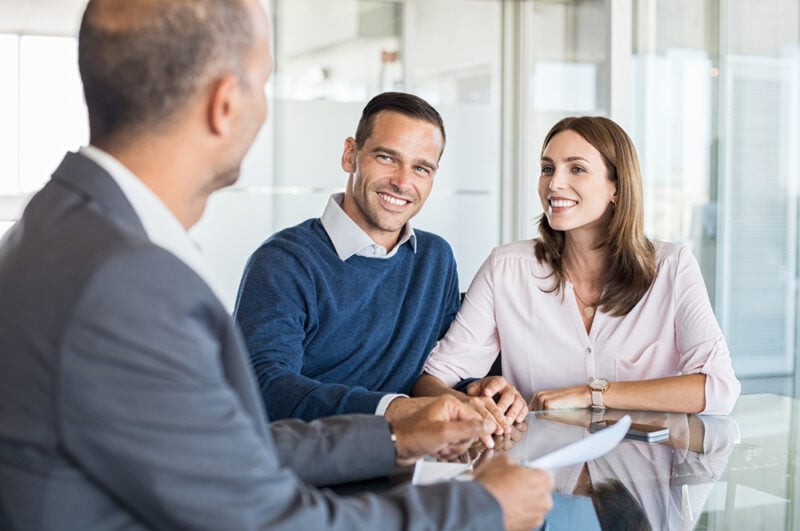 They say everything is bigger in Texas. That includes the need for a good car insurance agent!
Choosing the right agent will make a world of difference when it comes to finding the perfect car insurance. Agents can help you find the right coverage, save money on your premium, and offer advice when it comes to protecting your vehicle.
Unfortunately, not all agents are created equally. It's possible for you to rely on the wrong insurance agent, and this can cost you money and actually leave your car less protected than ever before.
The solution is simple: You shouldn't settle for anything less than the best car insurance agent in Texas. Here are the things you need to look for in a good agent!
What Are the Benefits of Using a Texas Car Insurance Agent?
One of the biggest benefits is that you get more personalized service from an insurance agent. Sure, it's possible to just deal with online forms or automated phone trees, but most of us would rather speak to an actual person when we need help. Plus, once you have a real agent on the line, you can ask them any burning questions you may have.
When you have a dedicated agent, it's easier to ask about things like insurance discounts. These discounts may be for things like good grades, a safe driving record, or simply bundling different insurance policies together. It's usually impossible to find out about or apply these discounts without speaking to a real agent.
Finally, and perhaps most importantly, a car insurance agent can help save you money. In addition to helping you discover discounts like the ones we mentioned above, a good agent can help you find the amount of coverage that is "just right" for you. If they can keep you from paying for more insurance than you actually need, then you can experience these savings every month.
Now that you know why it's important to find the right insurance agent, let's review a few of the ways you can find the best one.
1. Ask Around
You don't have to reinvent the wheel when it comes to finding a good car insurance agent. In fact, the first thing you should do is the same thing you always do before making a major purchase: ask around. This is especially true for new car owners looking for auto insurance.
One of the best parts of getting a car insurance agent in Texas is that you can get a local agent who understands your particular needs. Since the agent and the agency has a local presence, you can ask around to see what other people have to say about a particular agent.
Try to ask friends, family, and colleagues about their experiences with a particular agency and if they have any local agents they recommend. Ultimately, you're looking for an agent with a solid reputation and good local "buzz" you can trust with your car insurance needs.
2. Check Online Reviews
As we said, you need to look for an agent that has a good reputation. In addition to asking what your friends, family, and colleagues have to say, you should always see what an agent's online reviews are like.
In some cases, an agent may have customer testimonials in their office or on their website. While these can be useful, keep in mind that the agent in question could be "cherry-picking" the best reviews to feature.
This is why you should also consult with neutral, third-party sites such as Yelp and Google Reviews. Now, don't freak out if someone has the occasional negative review here and there. If the negative reviews look like an ongoing pattern, though, then this agent doesn't have the right kind of reputation.
Finally, don't be afraid to search for the agent's name or the agency's name and see what people are saying across social media. Since these posts are off-the-cuff and not formal reviews, they provide a useful window into how people really feel about this agent.
3. A Good Support Team
You should have things narrowed down to a handful of agents or agencies. At this point, your best bet is to visit the local car insurance office and find out more about what they have to offer. You don't have to buy any insurance yet: The point of this is for you to interview multiple agents and get a sense of who you wish to trust with your insurance needs.
Visiting the local offices in person gives you a chance to discover important info, including the quality of their support team. For example, does the office have a friendly personal assistant? Do they have other teams they can call on when you have a tough question and they don't immediately have the answer?
At the end of the day, an agent is only as good as the team behind them, so make sure you go with someone who has a good support team.
4. Information on Discounts
Earlier, we touched on the fact that a car insurance agent can help you find discounts on your monthly car insurance premium. So, the next thing you should look for in an agent is quite simple: They need to have information on discounts!
You'll quickly discover that most car insurance carriers offer very similar discounts. Asking the agent helps you determine both how much they know off the top of their head and how comfortable they are sharing that information right away.
Your big goal here is to find an insurance agent who is dedicated to helping you save money each month instead of one who wants to shake you down for as much money as possible.
5. Their Level of Knowledge
The next thing you should look for is related to the last thing: You want an agent who has a high level of knowledge about the different types of car insurance and knows how to explain things quickly and easily.
Think about it this way: Plenty of agents know a lot about the industry, but not every agent is equally skilled when it comes to explaining their knowledge to customers. What's the point of having a smart agent if they can't easily share their wisdom with you?
Once you find a knowledgeable agent who knows how to "speak your language" and answer all your questions, you know you've found a keeper.
6. Easy and Reliable Support
The funny thing about car insurance is that if you're really lucky, you'll never have to get what you pay for. That's because nobody ever wants to be in a car accident, but it happens: In 2020, one reportable car crash occurred in Texas every one minute and seven seconds. If you get into an accident, it's important to know how a prospective agent would support you.
For example, you should ask if there is some kind of 24/7 claims service. That way, if something should happen at night or over the weekend, you won't be spending stressful hours (or even days) wondering what you should do. Instead, find an agent who is there when you need them.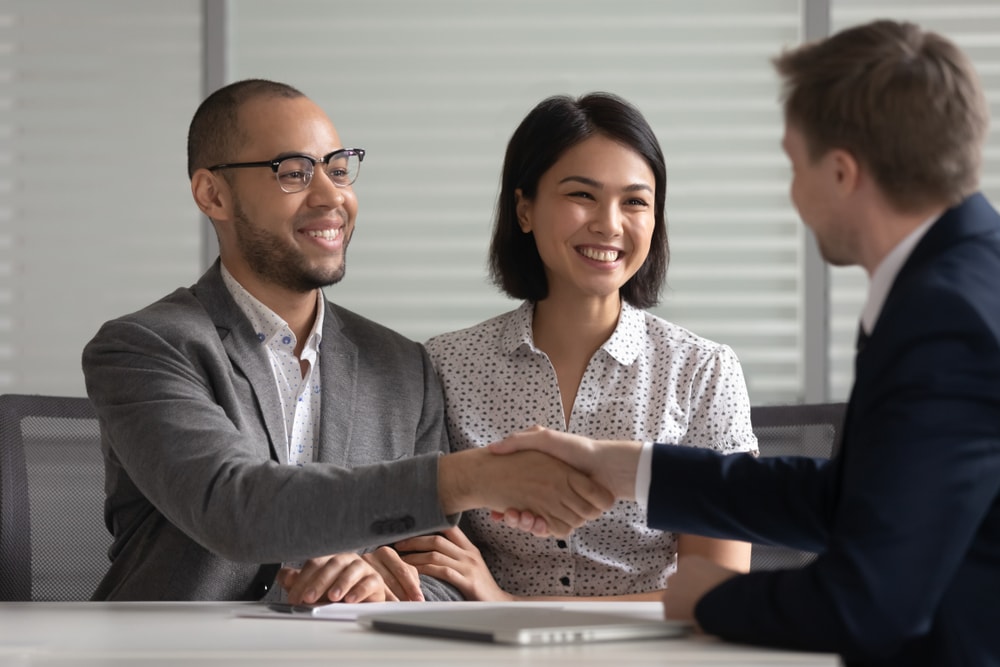 7. Flexible Communication
Let's say you need to reach your insurance agent quickly. Do you know exactly how you would be able to communicate with them?
In today's day and age, flexible communication is vitally important. You can't always make it into the office, but you should be able to email and call an agent. As an added bonus, many agents now support video calls for remote communication.
The more ways you have to reach the agent, the more easily the agent will be able to help you when the time comes.
8. Go with Your Gut
Our last bit of advice is as simple as it gets. After you have met and spoken with a few Texas car insurance agents, there is nothing wrong with going with your gut to make a decision.
Think of choosing a car insurance agent as if you are a manager hiring a new employee. Eventually, you'll have reviewed their history and experience, heard what others had to say, and spoken to the agent yourself. What's left, then, to help you make a decision?
Your instincts, of course. Remember, this is an agent you are effectively trusting with the safety of your car, your family, and yourself. So take your time looking for a car insurance agent you feel is trustworthy.
Get Car Insurance From the Best Agency in Texas Today
Here at Bluefire Insurance, we are committed to providing the best coverage at the best price to consumers. Are you interested in how we might be able to help your auto insurance customers? Feel free to reach us by filling out this contact form or give us a call at (866) 424-9511!
SUBSCRIBE TO OUR NEWSLETTER
Related Articles
March 20th 2023

While auto insurance provides peace of mind to many drivers, you may still feel a little unsure[...]

March 6th 2023

As you shop for the best insurance policies for you, you'll likely run into insurance agents and[...]

February 20th 2023

There are plenty of situations where roadside assistance can come in handy. From the aftermath of an[...]