What's the Difference Between Insurance Agents vs. Insurance Brokers?
by Jessica Smith - March 6, 2023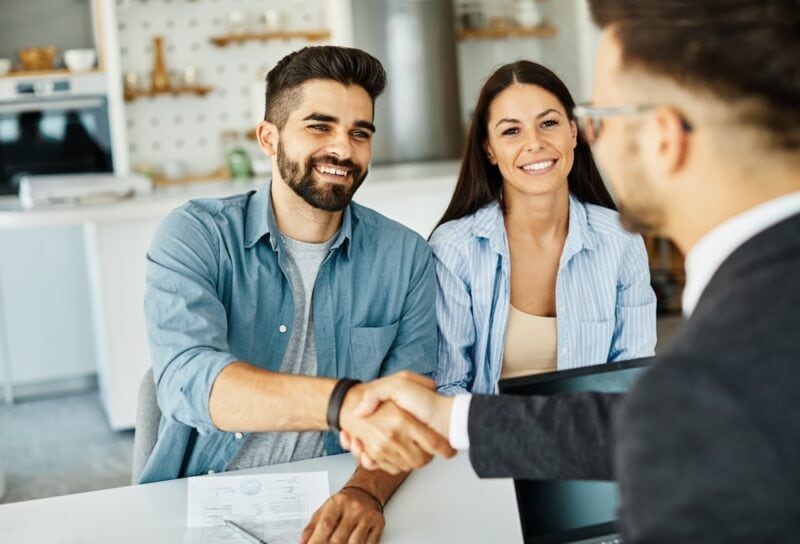 As you shop for the best insurance policies for you, you'll likely run into insurance agents and brokers, both of whom say they can help you find the best coverage. While both types of professionals do work closely with insurance companies, they work in slightly different ways.
This guide walks you through the basic differences between insurance agents and insurance brokers.
Important Insurance Terms to Know
Before getting into the details of agents vs. brokers, let's discuss a couple of important insurance terms.
Insurance Carrier
This is the entity that actually issues, or underwrites, your policy. When you make an insurance claim, your compensation will come from the insurance carrier. Insurance carriers are also called insurance companies, and both terms refer to the same type of entity.
Insurance Policy
This is a legal contract between the insurance carrier (insurer) and the person being covered by the insurer (the insured). "Insured" parties can be individuals, groups of named people, unnamed close family members like spouses and children, or companies. Like any contract, the terms of the insurance policy are used to settle any claim disputes.
What Is an Insurance Agent?
An insurance agent is a professional who represents one or more insurance companies. They are trained to understand the range of policies and insurance products offered by the company and can walk clients through the entire sales process from quoting prices to closing a sales contract — also known as "binding" coverage.
Who Do Insurance Agents Represent? Captive vs. Independent Agents
By definition, agents are contracted to work on behalf of the insurance company or companies they represent.
Agents who exclusively represent one insurance company are known as captive agents. These agents work full-time for the company (either as an employee or independent contractor) and usually earn both a salary and commission on sales.
One advantage of captive agents is that they're intimately familiar with all the products a particular insurance company has to offer. They also tend to be the most up-to-date on changes in company policies and conditions.
However, not all insurance agents decide to represent a single company. Instead, they may contract with several companies as an independent agent. Independent agents enjoy more freedom to run their own offices and choose who they do business with.
What Is an Insurance Broker?
While insurance agents are hired by insurance companies to represent them, insurance brokers represent the other party: you.
Compared to agents, brokers don't have contracts with specific carriers. That means that they're not authorized to bind coverage like agents. Instead, brokers have a fiduciary responsibility to you and therefore are much more active in understanding your insurance needs, financial position, and other relevant factors.
Once a broker finds the right carriers and policies to fit your situation, you'll still work with an agent to purchase a policy for the coverage you want.
Agents and Brokers: An Analogy
To best understand the difference between agents and brokers, consider a simple drugstore analogy
Suppose you have a cold and need some medicine. Since it's not too bad, your first stop is your local drugstore to find something over the counter. There, the store staff acts mainly as agents. They'll lead you to the right aisle, and the pharmacy can recommend some good options when you describe your symptoms. However, it's ultimately up to you to make the right purchase.
Now suppose you're feeling very sick and need to see a doctor. Your doctor is essentially acting like a broker. They will evaluate your condition and either write a prescription or make a solid recommendation about a specific over-the-counter medication.
In the end, you're still the one who goes to the drugstore and buys the medication, but your doctor is liable if they misdiagnosed you or prescribed the wrong medication.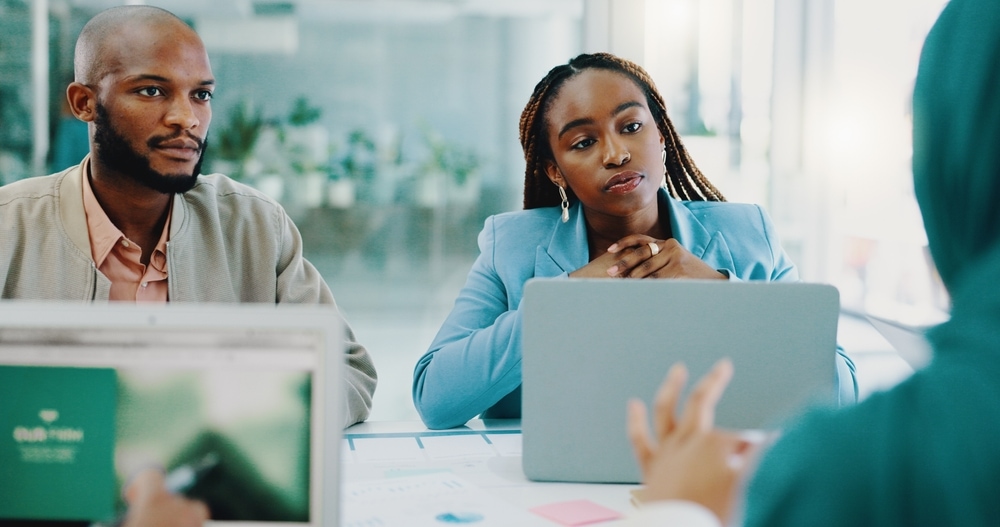 Why Are There Insurance Agents and Insurance Brokers?
As you navigate through understanding the differences between insurance agents vs. insurance brokers, you might be asking yourself, "Why are there so many types of representatives anyway?"
The history of insurance intermediaries in the U.S. goes back almost as far as the history of insurance itself in this country (to the time of Benjamin Franklin).
At first, it was insurance underwriters — the people who were directly offering coverage and managing risk — who sold contracts to the public. But eventually, demand for insurance skyrocketed, while insurance products became more sophisticated, and underwriters simply didn't have enough time to do both proper technical analysis and develop relationships with customers.
So, these two important facets of the business were separated, with agents taking on the role of selling insurance policies to the public. As insurance carriers began to spread out geographically in a growing country, agents played an ever-bigger role in developing business in areas where there would be little, if any, corporate presence.
In the 1840s, another type of insurance occupation entered the scene: brokers. These professionals had no contractual ties to work with any specific insurance carrier and therefore could offer more flexible coverage arrangements for complex insurance needs, especially for customers doing business in multiple states or countries.
Insurance agents were initially hostile to brokers. Within a few decades, representatives from over 25 major insurance companies signed a statement denouncing the brokerage system as evil to insurance companies and their customers.
However, by the 1900s, both professions found their niche within the industry and have even worked together to form trade associations, promote safety practices, and standardize how insurance companies report losses and store data.
Insurance Agents vs. Brokers: Which One to Choose?
As you can see, it's not necessarily a case of good agents being better than good brokers (or vice-versa). Instead, your best option depends on your situation and insurance needs.
Here are a few examples of when to choose one type of professional over another.
When to Work With a Captive Insurance Agent: Example Case
Carla has been buying her auto and renters insurance policies from the same company for years. She's now buying her first home and needs homeowners insurance.
Since Carla already has an established relationship with an insurance company, the quickest and easiest option would be for her to approach a captive agent with the most insider knowledge of how to bundle her policies and apply the full range of discounts.
That said, even a longstanding relationship is no guarantee that you'll get the best rates. That's why you should always do some research on your own when working with a captive agent and compare premiums for similar policies. If you don't think you're getting the best rate, consider working with an independent agent who represents your current insurance company among others.
When to Work With an Independent Insurance Agent: Example Case
John is about to finance a new car and is looking for auto insurance. He knows his state's minimum liability insurance requirements and sees in his financing contract that he needs to carry collision and comprehensive coverage as well.
John's insurance needs are relatively simple, and he already understands how much coverage he needs. His best option is to work with an independent insurance agent who can put together quotes from several insurance companies. The insurance agent would also be able to tell John what discounts each carrier offers, such as for having a clean driving record or taking a defensive driving course.
When to Work With an Insurance Broker: Example Case
Pablo is going through a lot of new and exciting life changes. He just got married, purchased a new home, and is also opening a franchise business. He knows he needs a new homeowners insurance policy but is new to business insurance. He'll be using his existing personal car for business purposes but isn't sure if he needs commercial auto insurance.
Because Pablo has complex insurance needs and is going through the process for the first time, he's best off working with a broker.
Remember that brokers, unlike agents, have a fiduciary responsibility to their customers. It will be the broker's job to first ask Pablo relevant questions about his home, car, and business before finding the best combination of policies for the best price.
Conclusion: Insurance Agents vs. Insurance Brokers
In summary, insurance agents and insurance brokers are both qualified professionals who work with people and businesses to find adequate coverage at the best price. However, they do differ in several key ways.
Insurance agents:
Act on behalf of the insurance companies they represent
Are very familiar with the company's full range of insurance products, services, and discounts
Can present different coverage options but ultimately rely on the customer to decide what is best for their needs
Can bind coverage, that is, execute a policy contract
Insurance brokers:
Act on behalf of the customer and represent the customer's interests
Are familiar with the customer's insurance needs and can recommend specific coverage arrangements that meet those needs
Have worked with a variety of insurance companies and understand their value propositions and product offerings
Will help the customer prepare and submit insurance applications
Cannot bind coverage and still need to work with an insurance agent to get quotes and start a policy
Depending on your personal situation and insurance needs, brokers and agents offer distinct advantages to help you find the best insurance.
Finding the Best Insurance at Affordable Levels
Agents at Bluefire Insurance help people all around the country find the insurance coverage they need at the best possible price. Get in touch with us today to learn more or give us a call at (866) 424-9511. 
SUBSCRIBE TO OUR NEWSLETTER